Welcome
Dear participants of the 14ENQO/7ENQT,
Due to the expected pandemic peak reaching the dates of the meeting, we regret that we must postpone the 14th National Organic Chemistry Meeting & 7th National Medicinal Chemistry Meeting to April 20-22, 2022 on the same place.
We made this decision because the health and safety of all of our participants remains our primary concern, and many scientists might not feel comfortable to participate in person.
All paid registrations are considered valid and author/abstract updates are allowed. The registration fee holds. All accepted posters and oral communications remain valid.
We anticipate that the majority of invited talks at 14ENOQ/7QT will remain the same, however some schedule adjustments may be necessary.
We believe postponing the conference is the best option to ensure a successful, pleasant, and safe event for all.
Please do not hesitate to contact the organizing committee
Thank you very much for your cooperation, updates will follow in due course.
---
SAVE THE DATE - 20-22 APRIL 2022 @ CAPARICA
Dear Colleagues,
The Divisions of Organic Chemistry and Medicinal Chemistry of the Portuguese Chemical Society (SPQ) are organizing the 14th National Organic Chemistry Meeting (14ENQO) and the 7th National Medicinal Chemistry Meeting (7ENQT) that will take place presently in April 20-22, 2022 at the TRYP Lisboa Caparica Mar Hotel, Portugal.
We warmly invite you to attend this scientific meeting.

The 2022 edition will reestablish the tradition of these biennial symposia of gathering presently specialists from all domains of the Organic and Medicinal Chemistry areas, providing a forum to discuss recent developments and innovative ideas and foster new collaborations. A social program, offering opportunities to meet with national and international-renown scientists is also planned.
An attractive program is being prepared, spanning advances in both established fields and emerging topics. The meeting comprises plenary and keynote lectures from renowned national and international scientists, invited oral communications, selected oral communications, and poster communications and an instrument exhibition displaying the latest instrumental innovations that will surely attract the interest of a vast audience.
From poster communications, several will be selected to give to students and young researchers an opportunity to present their research orally with "Flash Poster Communications in 90' sec" sections.
Tryp Lisboa Caparica Mar Hotel located at 18 km from the centre of Lisbon on the south side of Tagus river offers a perfect setting and a relaxing atmosphere for the conference, with a view to the biggest portuguese beach (30 km of sand). Check here the best options for you to arrive to the conference.
We look forward to welcoming you in Caparica in April 2022.


The Conference Chairpersons

Paula Branco
President of the Division of Organic Chemistry, SPQ

M. Emília Sousa
President of the Division of Medicinal Chemistry, SPQ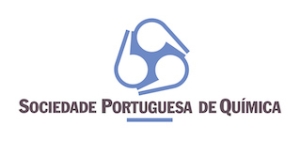 Key Dates
Abstract Submission: 10 December 2021 (new date)

Registration with discount - deadline : 4 April 2022

Abstract acceptance notification: until 20 December 2021

Deadline for applications to Best Young Researcher, PhD and Master Thesis Awards: 10 December 2021 (new date)

---